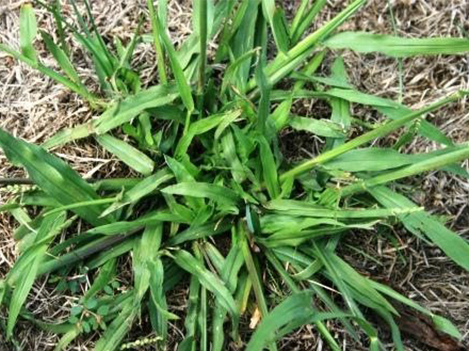 Crabgrass - often confused with Quackgrass - is an undesirable grass due to the weakness of the plant's structure, its coarse texture, and unsightly color.
These characteristics do not blend well into a fine-textured, dark green, Weed Man-approved lawn. Control measures for annual and perennial weed grasses differ, and your Weed Man Lawn Care professional will be glad to discuss these methods with you.
Controlling Crabgrass In Your Lawn
Crabgrass can be reduced over a few seasons of special care by Weed Man. The result? A thick, lush, Crabgrass-free lawn that is well worth the wait!
Crabgrass Control starts with strengthening the lawn. Your local Weed Man can apply a special Crabgrass Control material in the fall or very early in the spring, before Crabgrass seeds germinate. Do not rake or dig in the lawn immediately following this application, otherwise the barrier will be broken.
When damage history is apparent, Weed Man will preventatively treat Crabgrass in sunny, high-risk areas. Contact treatments are also available for isolated infestations of young Crabgrass plants.
Weed Man stands by the effectiveness of our products for correcting the imbalances caused by Crabgrass invasion and treatment is applied only when and where needed by licensed, trained professionals, as part of our IPM-based approach.
Additional Information:

- Crabgrass is very difficult to identify early in spring since only plant skeletons are present at this time
- Crabgrass is best identified in the summer or fall, for control in fall or the following spring
- Crabgrass cannot be controlled with Broadleaf Weed Control products
- Crabgrass favors sandy, sunny locations in a weakened condition
- Areas damaged by insects or along sidewalks and driveways are prime targets for Crabgrass attack
- A strong, healthy, properly-fertilized, mowed and watered lawn provides the strongest defense against Crabgrass

Have questions? Contact your local Weed Man Lawn Care professional today, or request a complimentary lawn analysis!